Products You May Like
By Liz Wilcox Going to Washington, D.C. is an incredible experience. Traveling there in an RV can make it even more amazing — if you know how to do it right. In this article, I'll help you choose where to stay based on your needs and give you tips and tricks on how to best enjoy our nation's capital in an RV rental (or your own rig, if you have one).
---
There are a few things to consider when deciding on where to stay in Washington, D.C. It's important to consider:
Proximity to the city — where is your campsite located?
Proximity to activities — what kind of things do you want to do?
What kind RV or camper do you have? How big is your RV rental or tow vehicle?
If you're visiting the city for only a day in a small RV rental, consider parking in the city. There is an oversized parking lot located at Union Station that allows smaller RVs and vans to park overnight. It's a simple solution that's right in the heart of the city! For those of us with larger RVs who want to spend more than a day in the city, there really aren't any good options inside the city limits. But don't let that discourage you! There are plenty of options quite close to the city.
My RV Park Of Choice: Cherry Hill Park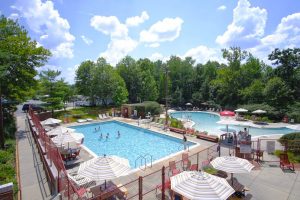 If you want to stay as close to the city as possible and spend an entire weekend exploring the downtown area, I recommend Cherry Hill Park. This is the closest campground to the city and also the largest. They accommodate many types of rigs and offer a bus shuttle to the Metro, which is how you can catch the subway into the city. Cherry Hill Park is my go-to choice, as I love the city life and but don't want to drive through busy city streets. Whether you're towing a trailer or driving a 40-foot Class A, you'll have a hard time parking in the city — your best bet is to use public transportation like this campground offers.
More RV Campgrounds Near Washington, D.C.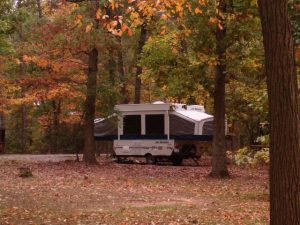 Capitol KOA Capital KOA is about 30 miles outside of the city in Millersville, Maryland. If you're thinking about visiting Baltimore or Annapolis as well, then this is the place for you. During the summer, there is a shuttle that will take you to Washington, D.C. That makes it a great option if you have a large truck or don't want to drive into the city. Greenbelt Park Greenbelt Park is great if you're trying to be as close as possible to the capital, but you still want a true camping experience. It's only about 15 minutes from downtown, but has miles of hiking trails and wooded campsites to enjoy. The nearest Metro station is only about three miles away and a taxi or Uber can help you get there if you don't feel like walking.
---
As stated above, some RV campgrounds have options to help you get into the city. For those that don't, there are a few options available to you: 1. Drive into the city. This can be stressful, so I wouldn't recommend this for everyone. I personally love cities and enjoy the "hustle and bustle," so navigating downtown isn't too bad for me. I've driven through the best and the worst of New York City, Boston, Chicago, Atlanta and Nashville. But driving yourself around a new city can be tricky and isn't for the faint of heart. I highly recommend saving yourself the heartache and using public transportation.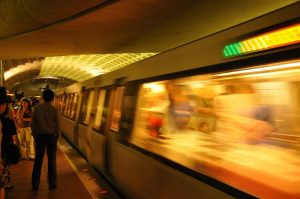 2. Take Public Transportation If you're not a city dweller, it's easy to forget how convenient public transport can be. Washington, D.C. has a large and extensive subway system — I love taking the Metro when I have the whole day to explore. There is also a bus system to help get you around. 3. Take a cab, Uber or Lyft. This is a better option than the Metro when you only have a few hours to sightsee, or when you're just tired of walking.
---
Once you are downtown, there are four main ways to get around: 1. Walk This is my preferred method. I'm one of those tourists that just can't stop staring at things. I explore really slowly and like to plan only a few things a day so I can really savor the experience. If you choose this option, wear proper shoes and stay hydrated. Remember that you could walk more than 5 miles in just one day of sightseeing.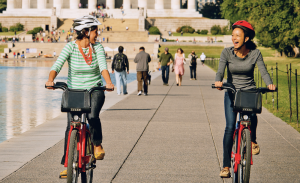 Whether you're pedaling around on your own bike or rented wheels, biking is a great way to see the city. Photo credit: Capital Bikeshare 2. Bring or rent a bike Bikeshares have popped up in cities all over the country in the last few years. Instead of taking a cab or walking, consider renting a bike in the city from the Capital Bikeshare. There are literally hundreds of bike stations around the city, so finding one isn't hard. It's only $8 for a 24-hour pass. Of course, one of the great things about RVing is that you can bring things like bikes with you on your trip — plan ahead and bring some along to explore the city. This is a great option if you're expecting to cover a lot of miles in the downtown area all at once. It's going to save you time and energy, so you can get back to the campground with just enough stamina to make those nightly s'mores. 3. Take a guided tour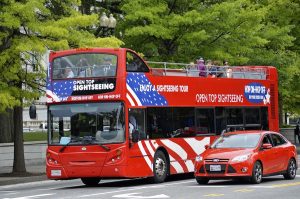 This option is great for RVers who don't really have a set plan on where to go or what to do once they get downtown. When my brother visited D.C. for the first time, he only had one day and wanted to see as much as possible. He decided on a segway tour and was not disappointed. Washington D.C. has great segway and trolley tours that make it super easy to see the best of what our nation's capital has to offer. 4. Take a taxi or rideshare Sometimes you just need to get from point A to point B without stopping for sightseeing along the way. This could be because the weather is bad or you have cranky kids in tow. Whatever the reason, rideshare apps like Uber and Lyft have made catching a ride easier than ever. And of course, there's always good old-fashioned taxi cabs!
---
When you think of our capital, you probably think of the historic downtown area around the National Mall. And for good reason — there is so much to do there!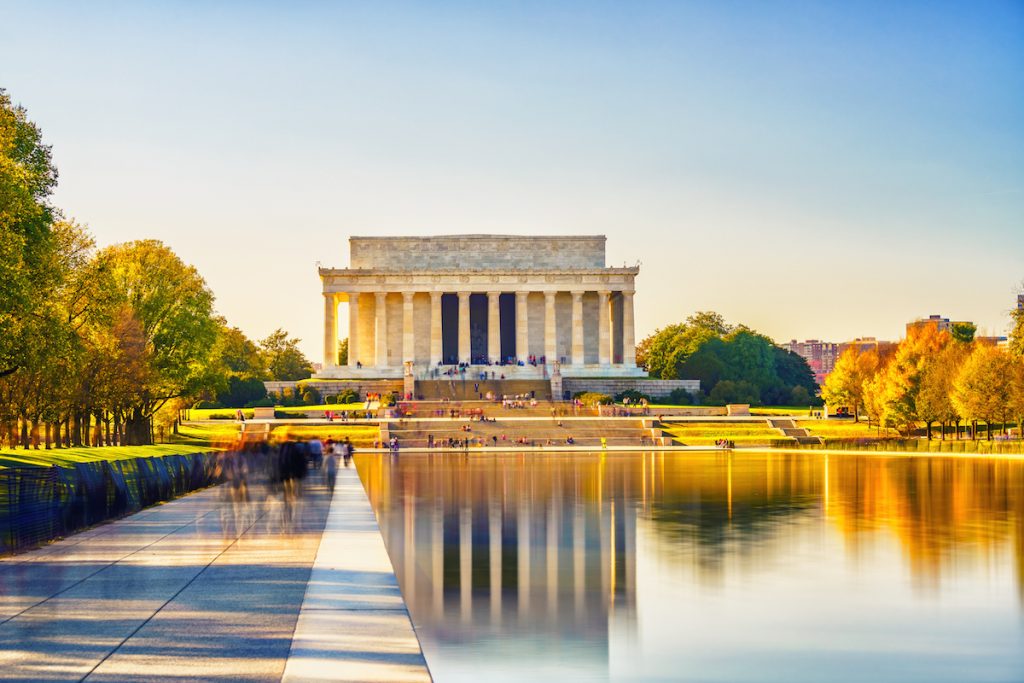 Here are my top five places to visit downtown:
National Mall
Smithsonian Museum of Natural History
National Zoo
The White House
National Gallery of Art
As an RVer, one of the reasons I love to travel is to experience our country's different cultures and shared histories. And that's why these places are my favorite in the city — it is truly amazing how much history and knowledge there is to discover! Check out this article I wrote for more details on some of my other favorite RV-friendly cities.
---
While downtown is a lot of fun, I've found that if you're willing to branch out just a bit, there is so much more to explore! Here are my top three places to see just outside the capital city — and where to find good grub while you're there:
1. The National Harbor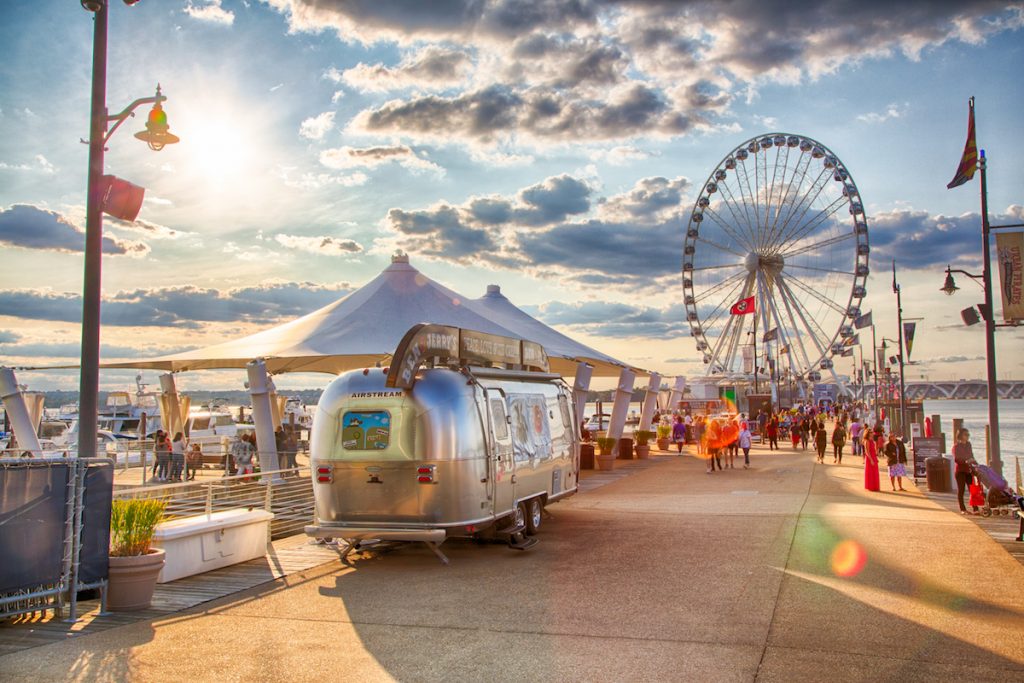 I love the National Harbor! Located on the Potomac River, it's got everything you could want from a half-day trip. There are shops, restaurants and even a beach for kids to play. The best part about the Harbor is the Capital Wheel. It's a giant ferris wheel that lets you see amazing views of Washington, Maryland and Virginia. It's really my favorite thing to do when visiting the area. If you're looking for a fun place that is sure to please everyone on your RV trip, this is it. Where To Eat: Rosa Mexicano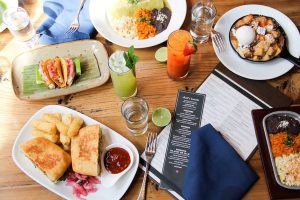 Rosa Mexicano is ideal if you're looking for something a bit more upscale, but still very family-friendly. I celebrated my birthday here and it was great! I loved how they made guacamole right at the table! It was such a fun dining experience. This restaurant is also known for its stunning views of the Harbor which you can enjoy from their outdoor deck.
---
2. Mount Vernon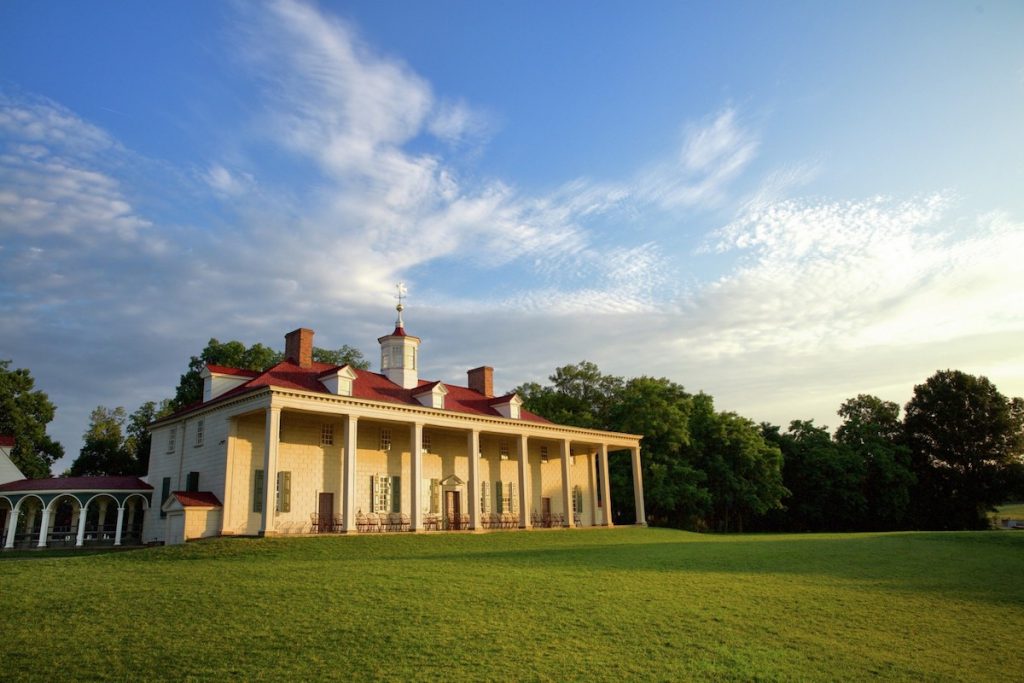 Mount Vernon was the plantation home of George Washington. Being a history buff, I got teary-eyed walking through the estate. It was very moving to be standing where our first president stood and to overlook the Potomac the way he and so many other historical figures did at one point. If you love history as much as I do, Mount Vernon is a must-see. Where To Eat: Holy Cow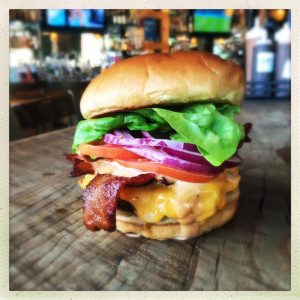 This restaurant really lives up to its name. Not only are their burgers delicious, but they're also all-natural, hormone- and antibiotic-free. I really like the atmosphere here, too. It's large and spacious and there's plenty of room to spread out and enjoy your food! My husband swears by the "Holy Pig" burger, but my personal favorite is the "The Champ." It has brisket on it! I like this burger paired with Garlic Style fries and a Classic Oreo shake. Yum!
---
3. Old Town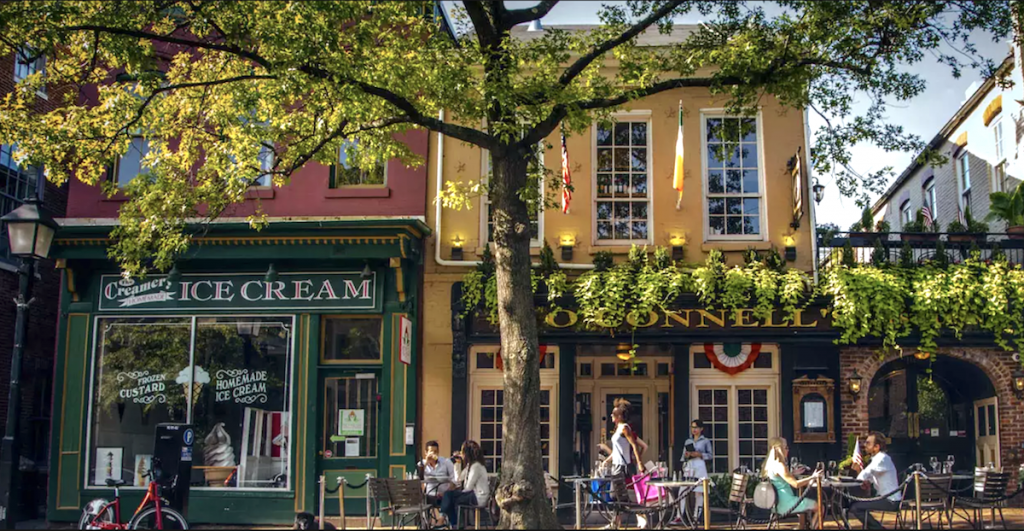 Otherwise known as downtown Alexandria, this Virginia town right outside of the city is absolutely darling. The cobblestone and brick-lined streets, impressive water views and amazing eateries make this one of my favorite places to go when RVing in Washington, D.C. If you get excited about farmers markets and drinking craft beer in historic buildings, make sure to make a trip to Old Town. Where To Eat: Sweet Fire Donna's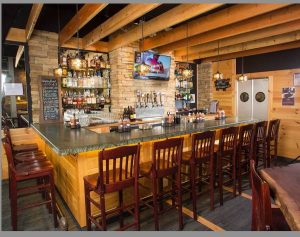 My sister lived in D.C. for years and says Sweet Fire Donna's is hands down the best spot for barbecue. Get there around 4:00 PM for happy hour and enjoy the Pitmaster Nachos. You can pick from five different meats to top the chips! If you're staying for dinner, they've got sandwiches, platters or just platefuls of meat. And the sides are familiar but exciting. I personally love the Bourbon Pepper Jack Creamed Corn, but my sister loves the fiery macaroni and cheese.
---
Overall, Washington, D.C. is one my favorite places to visit and, contrary to what you might expect, it can be really fun in an RV. Not only is it packed with history and things to explore, it's also a great base or stop on any RV trip to Virginia and Maryland. Feeling inspired and ready for a trip of your own? Rent an RV today and meet me there! Check out Campanda's selection of RVs to find one that's perfect for you and your family:
Or maybe you've got a rig sitting in your driveway right now? Rent out your RV during the weeks when you're not using it and earn some extra cash. It's simple and safe — and with Campanda, you're in control of the whole process, from naming your price to choosing your renters.